About Holly Sparks, LAc. MA, NCCAOM Dipl. Ac, Dipl. C.H.
Holly Sparks graduated in 2003 from the International Institute of Chinese Medicine (IICM) in Albuquerque, N.M., with a Master of Oriental Medicine degree. She also holds a Masters degree in Health Psychology from Northern Arizona University (NAU), and has over 30 years in the medical profession. Holly instructed undergrad students in psychology & also was an adjunct instructor & supervisor at Az. School of Acupuncture & O.M. (ASAOM). A native of Colorado Holly loves the mountains, Nature, and values all of Life's Creation. Her passion is helping others achieve optimum health through Oriental Medicine, practicing Qigong/Taiji, and spending time with her grandchild. She currently maintains her private practice and clinic at POINTZ Community Acupuncture .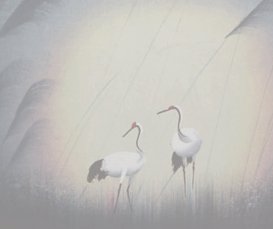 Credentials and licensures include: Acupuncture Licensure in Arizona and Colorado, NCCAOM Dipl. Ac., (National Certification Commission of Acupuncture and Oriental Medicine's Diplomat of Acupuncture), Dipl. C.H. (Diplomat of Chinese Herbology), and certifications in: Dr. Tan's Acupuncture and Balance Methods, Community Acupuncture Network techniques, N.A.D.A. acupuncture detox specialist (National Acupuncture Detoxification Association), Apitherapy (bee venom) & Api-puncture, Virginia Doran's Facial Rejuvination, and Dr. Frank He's Muscle Channel Technique for sports' injuries .
In addition to her scholarly endeavors, Ms Sparks has trained consistently in the martial arts for over 25 years, and is a Sifu (Instructor level) in Northern Shaolin Kung Fu and Taiji Quan. Her instructors are Sifu David Simeone, disciple of GrandMasters' Chan Pui (Wah Lum) & Bo Sim Mark, (Tai Chi Gold Medalist); Sifu Tom Turcotte, L.Ac., and Wu Shu Gold Medalist, Master Zhuang Hui.